You need to keep your wallet contract up to date as StarkNet is at its early stages, improving and changing rapidly.
The extension will let you know if the wallet needs upgrade by showing you Upgrade required notice: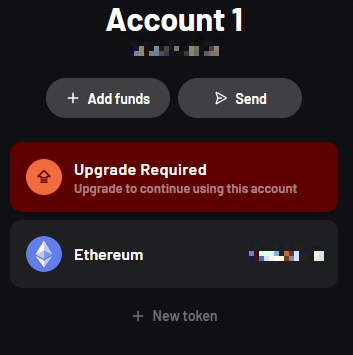 Click on it to proceed with upgrade, you will see the popup explaining why the upgrade is needed, and proceed with the steps on-screen.
Upgrade of an account is an on-chain transaction that requires network fee (gas). Network fee for the account upgrade is under $0.5 on StarkNet mainnet.
You need to upgrade all accounts you are using, separately.
Common issues during the upgrade
If you see Transaction error predicted during the upgrade, check our guide here.
If the extension doesn't let you move on with the upgrade, instead returns you to the homepage, it means the extension is not fully synced, you can try again a couple times, or try and recover the wallet in a separate browser (save your seed phrase and recover with it in Firefox for example if you were using Chrome)
If you don't see Upgrade Required notice:
Your wallet is not deployed.
Your wallet is up to date, you don't need to upgrade.
If you continue to have issues with upgrading your wallet, please email us to support@argent.xyz